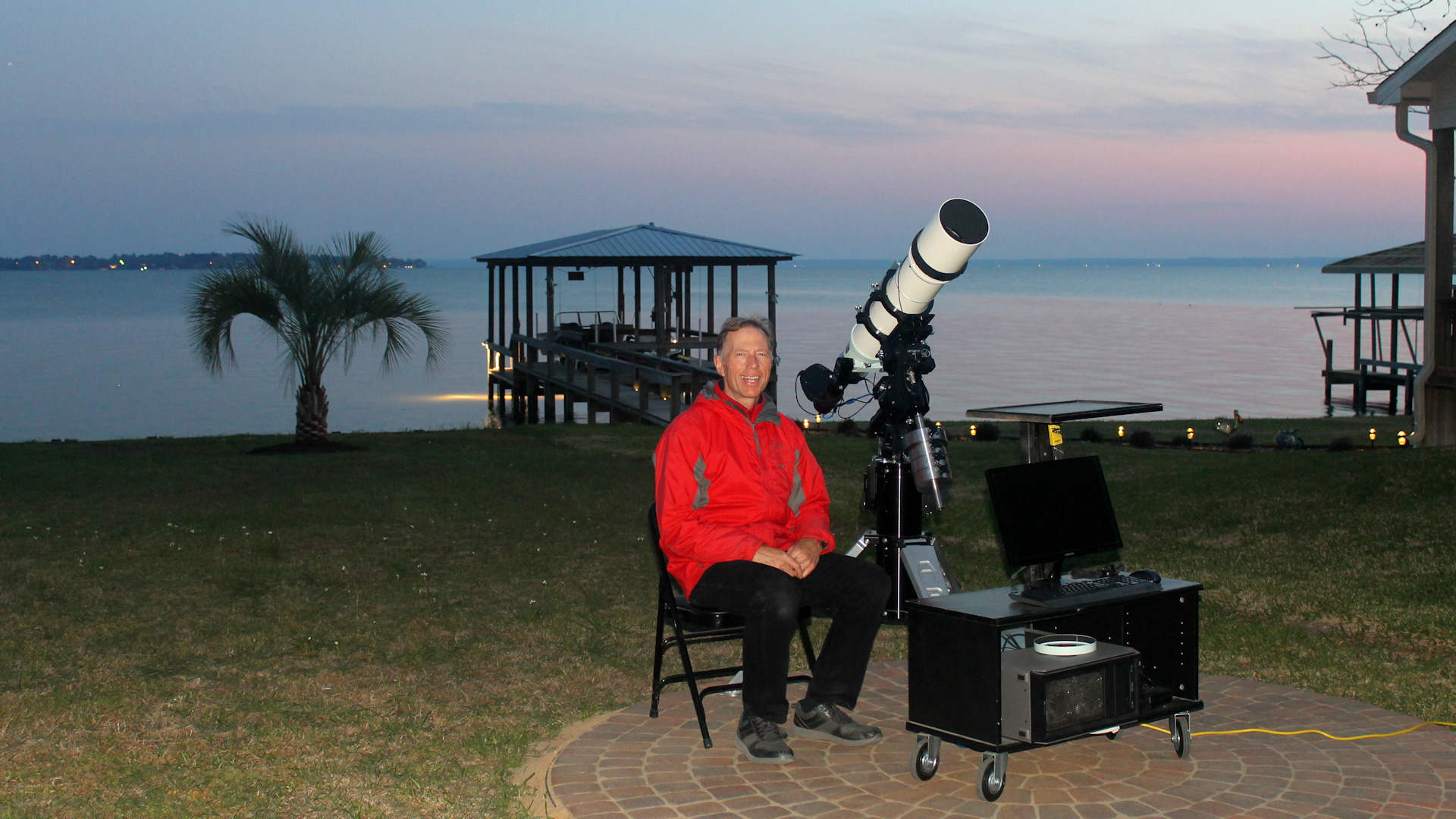 Welcome to my astrophotography web page.  All of these images were taken by me in my backyard, located on the beautiful shore and dark sky of Lake Livingston in Onalaska, Texas, USA.   Please contact me through the contact page if you have any questions.
This site contains less than 10% of my images.  To see the rest, and to download higher resolution versions of these images, please visit my
Astrobin site
.  It is free to download images from either of my sites for non-commercial use.  The Astrobin site contains detailed descriptions of each image.
I started developing an interest in visual astronomy when my kids were young and we would look at the stars together. I eventually owned a nice visual telescope which I enjoyed for many years.  Soon after retirement, I began looking into astrophotography as a new hobby, prodded along by my son.  I had always thought that looking through the eyepiece was the only "true" way of seeing the heavens, and I had no initial desire to try to take pictures of anything in space.  Boy, was I wrong!
I purchased my first astrophotography equipment in the summer of 2016.  Since then I have been on a steep, but fun and rewarding, learning curve.  I am very thankful that my wife is so supportive of my efforts, particularly for tolerating the frequent all-night imaging sessions.